Carbon Theme for Ext JS 4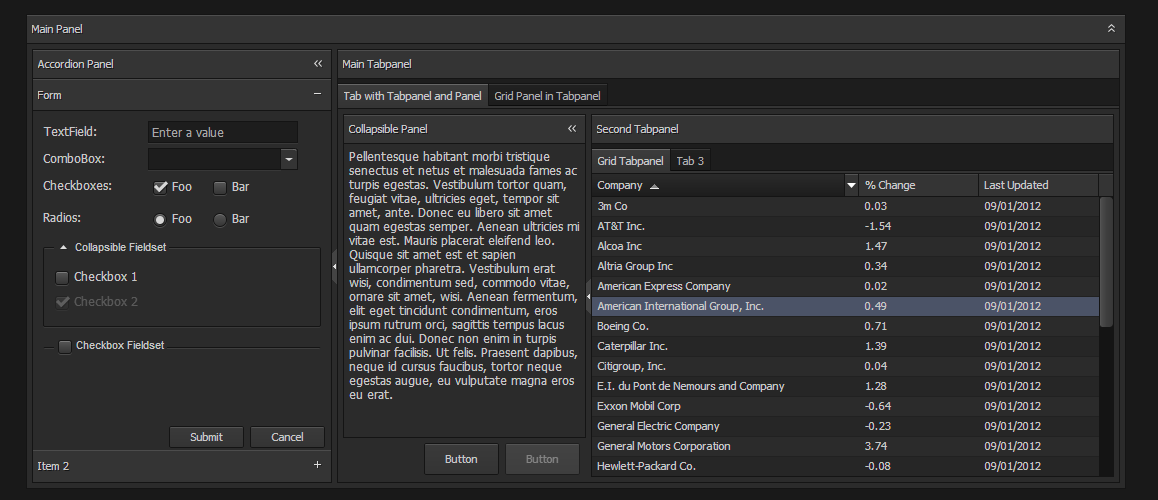 Carbon is a dark-colored Ext JS 4 theme. Featuring hand-crafted graphic elements and carefully defined mild-contrast color scheme it redesigns your application UI in a completely new, professional fashion that pleases the eye.
Features
CSS optimized for performance
Custom icon design
Simple customization using SASS and Compass
Permissive license
Support for Ext JS 4.0.7, Ext JS 4.1.1, Ext JS 4.2.0, Ext JS 4.2.1, Ext JS 4.2.2 and Ext JS 4.2.3
Approved on Sencha Market
Licensing & Support
There are two flavors of the License:
CSS

Precompiled CSS files; Best for simple projects; No customization possible; Affordable price;

SCSS

Full source code included; Fully customizable through SASS and Compass;
To complete licensing process, please visit our store. Once finished, you'll be able to download purchased product there.
We offer bug fixing support through email and issue regular theme updates on new Ext JS releases.