Azzurra 6
Inspired by Windows 8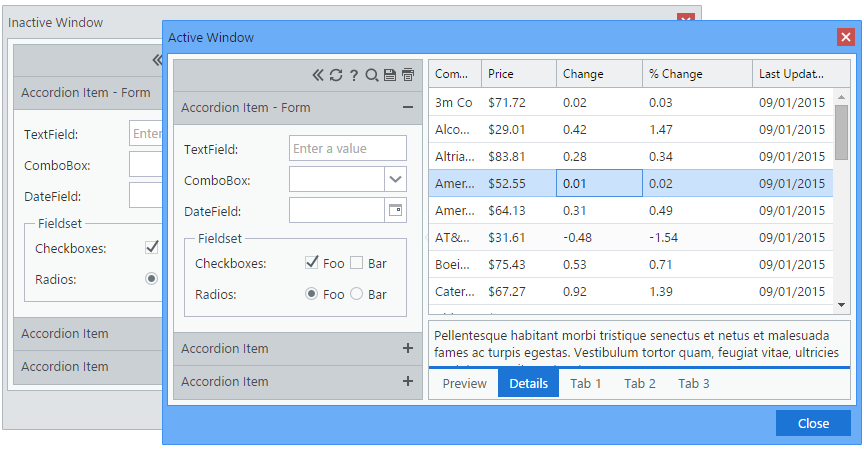 Azzurra 6 is a visually appealing theme for Ext JS 6 applications inspired by Windows 8 operating system look and feel.
By avoiding all processor intensive CSS styles (such as opacity, rounded corners, and gradients), Azzurra 6 offers maximum performance, while retaining professional and aesthetically pleasing appearance. This theme is perfect for multi-window applications and it offers five different colors to differentiate between main application components.
Colorful Application Components
Azzurra 6 classic toolkit theme offers five different UI colors which make your application looks live. Besides that, Azzurra allows you to create a custom UI styles matching corporate colors of your company.
Small, Medium or Large Size
If your customers are complaining about small font size, small paddings, Azzurra 6 will help you. There are three different sizes to choose from.
Simply by changing just one variable- $theme-size (located in sass/var/Component.scss), most of the application components will get bigger.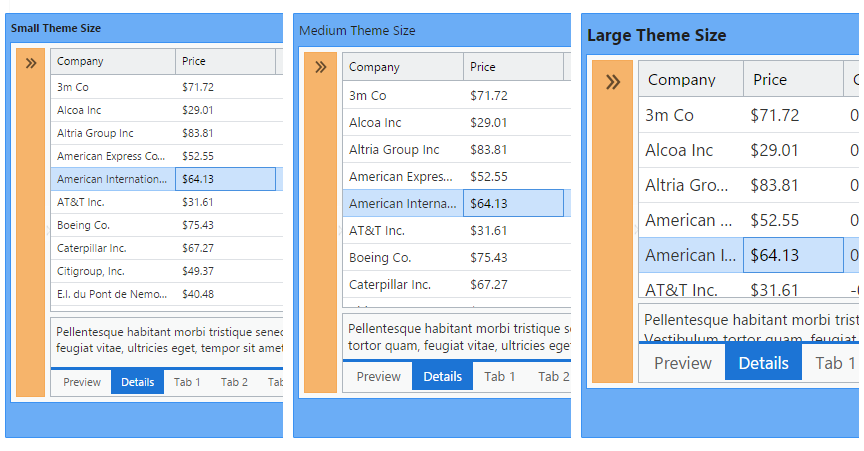 Highlighted Active Window
Azzurra 6 has the ability to display active window in a different color, while all background windows turn gray, which is great for window based Ext applications.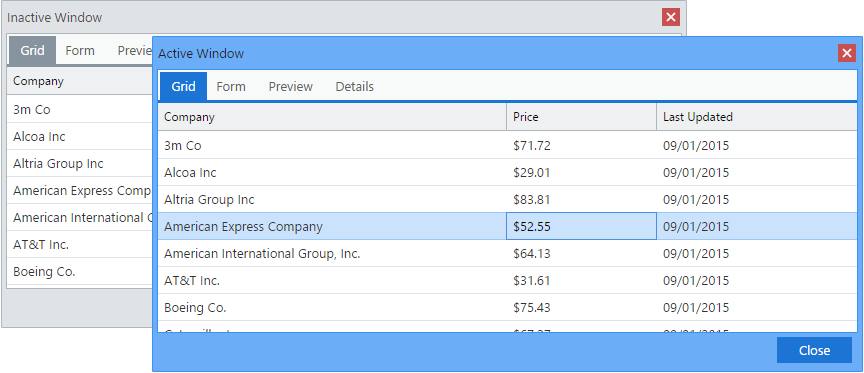 Other Features
CSS optimized for performance
Total of 50 different ui styles
Element color inheritance
Custom icon design
Simple customization using Sencha Cmd
Permissive license
Licensing & Support
SCSS

Full source code included; Sencha Cmd integration; Fully customizable;
To complete licensing process, please visit our store. Once finished, you'll be able to download purchased product there.
We offer bug fixing support through email and issue regular theme updates on new Ext JS releases.