Azzurra Theme for Ext JS 3
Inspired by Windows 8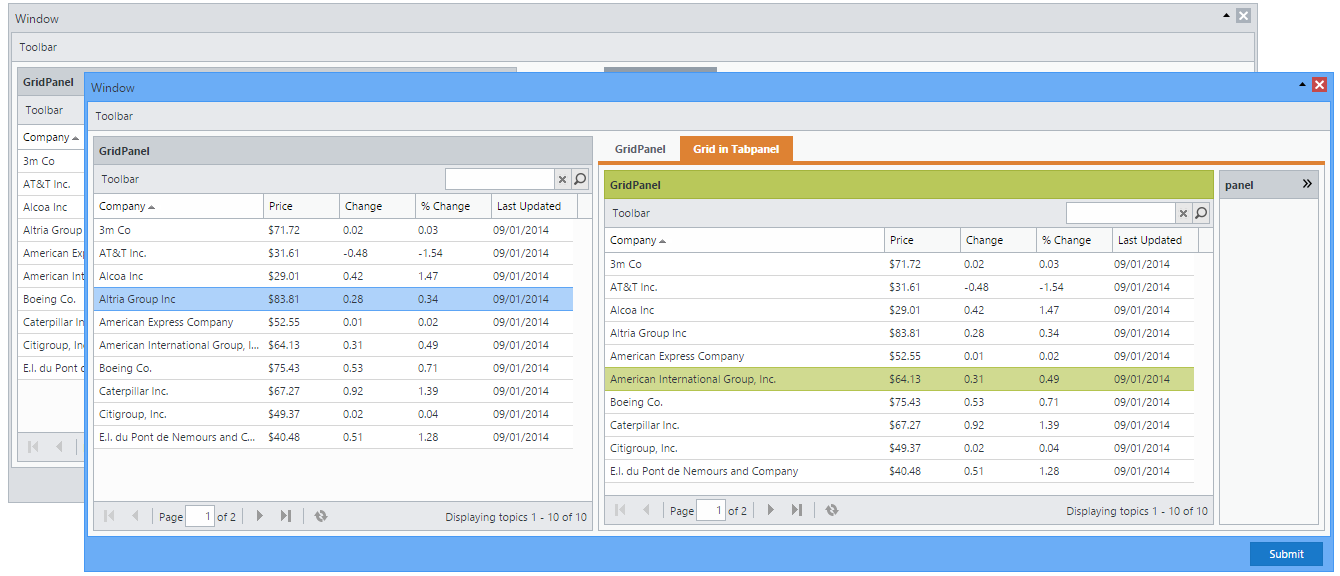 Azzurra 3 was the first Codaxy Ext JS 3 theme. Its appearance was inspired by Windows 8 operating system look and feel.
By avoiding all processor intensive CSS styles (such as opacity, rounded corners, and gradients), this theme offers maximum performance, while retaining professional and aesthetically pleasing appearance. Azzurra 3 is perfect for multi-window applications and it offers five colors to differentiate between main application components.
Colorful Application Components
Azzurra 3 users can choose between five UI colors - blue, red, orange, green and black, which they can apply to different widgets to make their applications look live.

Highlighted Active Window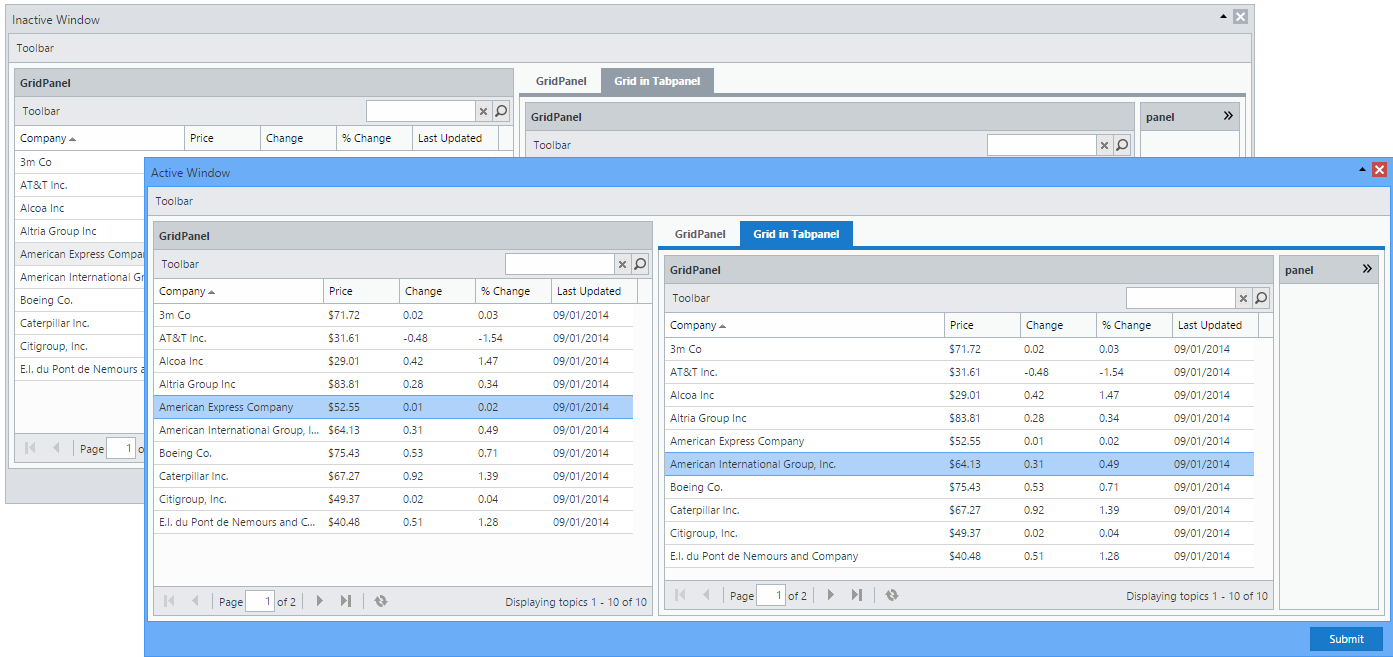 This theme also has the ability to display active window in a different color, while all background windows turn gray, which is great for window based Ext applications.
Other Features
CSS optimized for performance
Total of 50 different ui styles
Custom icon design
Simple customization using SASS and Compass
Permissive license